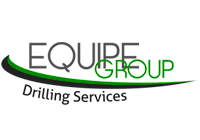 Drilling Services
Amongst the products and training that Equipe provides, we also offer an array of drilling services to the Drilling and Geotechnical sectors. We provide these services to ensure that the equipment being used on site is as safe and efficient as possible. It is now industry standard that all drilling rigs must undergo various inspections in order to be classed as safe to use and the Equipe Group is the industry leader in carrying out such inspections.
A list of the services which Equipe carry out can be found below...





Equipe can provide a cost effective solution to assist contractors to comply with their Health and Safety, Technical and Quality obligations. In addition to the training courses available from Equipe Training, we also offer an on-site compliance testing service comprising of SPT Calibrations and LOLER/PUWER Inspections.
The Equipe team are happy to offer this service as part of the compliance visit for the recently revised BDA audit.
The Audit satisfies the British Standards (22475-2, Qualification criteria for enterprises and personnel), in regard to the need to prove the on-going annual competency of drilling operatives. The audit looks in depth at the individual's current competence, their rig and equipment, their methods of work, and ensures that legislative requirements are adhered to, including both PUWER and LOLER regulations. It is available for all members of a drill crew. The individuals will need to have achieved a Level 2 NVQ in Land Drilling in the discipline of audit, hold a current CSCS Land Drilling blue skilled card and an Emergency First Aid at Work certificate.
Carried out by competent and experienced Auditors from the drilling industry, any non- conformances have to be closed out within a set time. Failure to fully comply with the audit requirement will result in the failure of the audit or for current auditees withdrawal of the card and loss of Audited status.
For more information on On Site Compliance Tests, please click here to view the services' data sheet...
To book an On Site Compliance Test, click here...