The KeyLogbook Data Journey.
Entering an SPT Test.
Borehole and trial pit digital logging solution
KeyLogbook® revolutionises the way site data is captured, recorded and transmitted. Drillers and engineers no longer need to keep re-entering the same data repetitively. You will therefore reduce errors and make the whole process simpler, faster, smarter, greener and more efficient. The system records all site data at source and transmits it directly from site, saving time and money from the outset.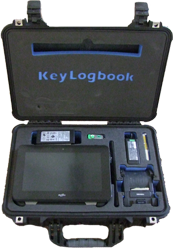 Revolutionises the way site data is captured, recorded and transmitted

Confidence that all data is complete

AGS Data available immediately

Accurate financial control

Quicker, more efficient turnaround of logs and data

Easier to maintain chain of custody

NEW TRIAL PIT LOGGING FUNCTION

Ruggedised on-site solution
Pricing
Interested in KeyLogbook but would like to sample the system before you purchase the full package? We are now offering the option of a free 30-day trial of the KeyLogbook program, available for you to use on your own device (devices running Microsoft Windows only).
News
KeyLogbook® Version 2 Released
Following the success of KeyLogbook winning the Product and Innovation Award at this year's GE Awards evening, Equipe Geosolutions can now exclusively reveal the release of KeyLogbook 2.0, the sophmore version of the digital logging system. The new version has a number of new features and upgrades from the package's initial release, all of which will be discussed in an upcoming Webinar, the date of which is shortly to be revealed - so keep your eyes peeled on the Equipe Group Twitter feed found here.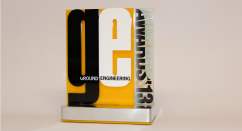 KeyLogbook® wins GE's Product and Innovation Award 2013
Equipe Geosolutions Ltd is delighted to announce that KeyLogbook® is the winner of this year's Product and Innovation Award from Ground Engineering. After being nominated in conjunction with Soil Engineering Geoservices, the prize was awarded for Soil Engineering's implimentation and use of KeyLogbook® over the course of the last twelve months.
Selected Current Users
Currently, KeyLogbook is being used on site every day by an ever growing list of companies who are reaping the benefits of using the technology - companies using the system include: Soil Engineering, ADP Group, Bridgeway Consulting, Ground Technology Services, plus many more.