We have been carrying out SPT Calibrations all across the United Kingdom using our state of the art SPT Analyzer+ since 2009. We provide Calibrations and certification compliant to the requirements of the British Standards; BS EN ISO 22476-3 for Standard Penetration Tests and BS EN ISO 22476-2 for Dynamic Probing.
We can help you stay certified and compliant.
We can complete Calibrations on any site across the UK and provide signed, certified, digital Calibration certificates for your records almost instantaneously.
Book an SPT Calibration today
The SPT Calibration can be performed in boreholes as shallow as 6m and are carried out typically using 10 blows. For the most accurate results, tests should be carried out in holes deeper than 8m and should have a 1m back-filled gravel base to prevent the drill string moving during the required 10 calibrated blows.
As with all SPTs carried out during a ground investigation project in accordance with British Standards, Calibrations should also be carried out using calibrated, straight SPT rods with a stabilised drill-string. Combining all of these factors will ensure that the subsequent Energy Ratio (Er) obtained from the Calibration accurately reflects the efficiency of your equipment.
Request more information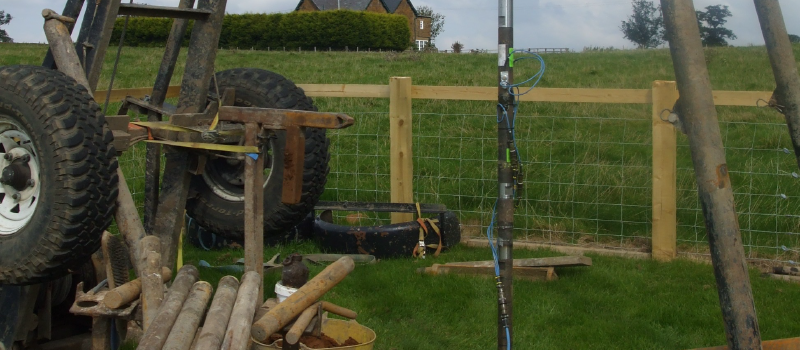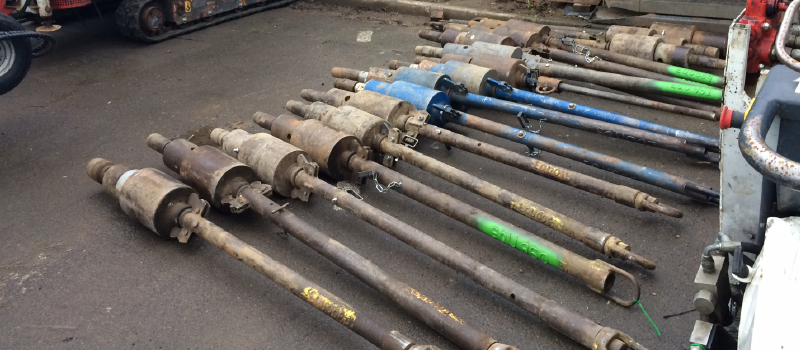 Using our state of the art SPT Analyzer+ we are able to carry out Calibrations for all five types of dynamic probing apparatus:
Dynamic Probe Light (DPL)
Dynamic Probe Medium (DPM)
Dynamic Probe Heavy (DPH)
Dynamic Probe Super Heavy A (DPSH-A)
Dynamic Probe Super Heavy B (DPSH-B)
You come to us:
Equipe Offices
We can complete SPT Calibrations on hammers, dynamic probing rigs and other equipment using one of our pre-bored test holes at our own offices.
Bringing rigs and equipment to us can be extremely advantageous, especially if you combine your SPT Calibrations with LOLER/PUWER Inspections which we can also carry out.
If you require Calibrations urgently, please contact us as soon as possible.
We come to you:
On-site Calibrations
We know how costly it can be to remove rigs and equipment from working sites - especially for something as quick and easy as an SPT Calibration. Considering this, why not let us come to you?
Subject to a standard mobilisation fee, our experienced engineers can travel to all corners of the UK to complete the Calibrations and can set up the equipment and provide instant analysis to the site staff. This not only saves you the cost of removing equipment and crew from site, but allows you to continue your valuable investigation with minimum disruption.
We can also combine this SPT Calibration visit with an on-site BDA Audit or a LOLER/PUWER Inspection for your rig and lifting equipment.
Book an SPT Calibration today
BS EN ISO 22476-3 states that the energy ratio of all equipment carrying out Standard Penetration Tests has to be known "if the N values are to be used for quantitative evaluation of foundations or comparisons of results".
Measurements are required on an annual basis unless the equipment has been modified, damaged or as requested by the client. Designers may specify more frequent Calibrations and, in addition, Calibrations at the commencement of large contracts where multiple rigs and SPT equipment are to be utilised would be recommended.
We know how busy day-to-day management of geotechnical contracts can be, so we are more than happy to offer yearly reminders for plant and equipment that are due for Calibration.
Request yearly reminders