The Land Drilling NVQ Diploma is a nationally recognised qualification which allows learners to demonstrate and prove that they are working to national standards and are competent in their specialised field. It also allows for learning, development and sharing best practice. It is a valuable qualification that is now a requirement on all sites throughout the UK.
Land Drilling NVQs are based on National Occupational Standards (NOS) which are statements of performance that describe what competent people in a particular occupation are expected to be able to do.
They cover all the main aspects of an occupation, including health and safety, current industry best practice, communication skills, the ability to adapt to future requirements and the knowledge and understanding that underpin competent performance.
Following a recent review of the NOS, the BDA worked with awarding body MP Awards, Equipe and other industry experts to develop a revised NVQ based on the reviewed standards. This new, more robust and specialist NVQ was designed to more accurately reflect the role of the Lead Driller and the Support Operative.
We can provide assessments for Level 2 and Level 3 NVQs in Land Drilling for Lead Drillers and Drilling Support Operatives (Second Men).
Contact us for further details on this.
Request more information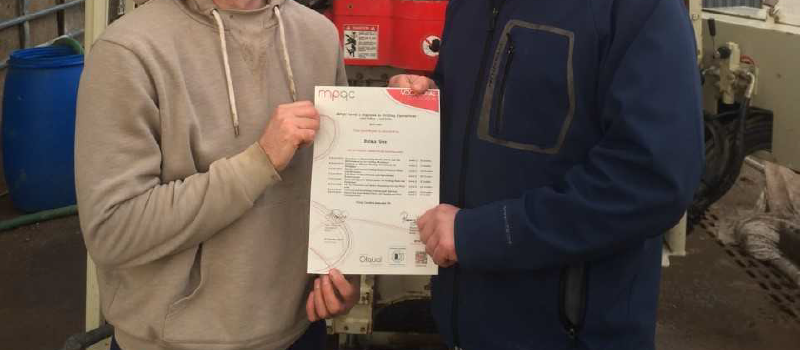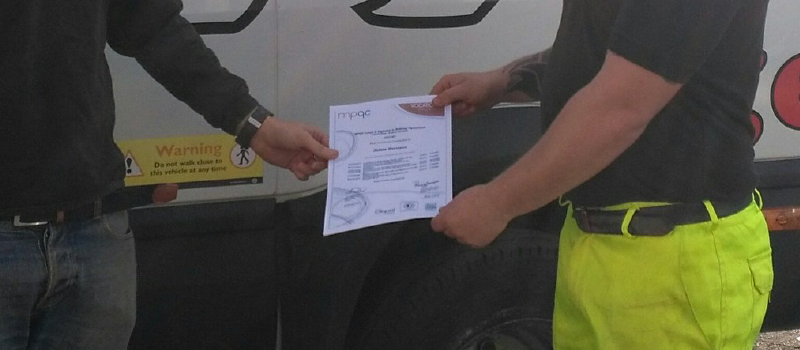 NVQs are achieved through on-the-job assessment and training - otherwise known as OSAT – On Site Assessment and Training. NVQs are assessed on practical assignments and a portfolio of evidence is produced by the learning candidates.
We have a team of qualified and highly experienced NVQ Assessors who observe the candidates before assessing their knowledge, aiming to ensure that they are able to demonstrate the required level of competence to meet the NVQ standards in the real work environment.
Our Assessors will assess the candidates' underpinning knowledge, understanding and work-based performance and 'sign-off' units when the candidate can demonstrate competence in the workplace.
Unrivalled
experience
We have been at the forefront of the development and promotion of the Land Drilling NVQ since 2008.
In addition, we were heavily involved with the development of the new MP Awards Land Drilling NVQ before becoming an MP Awards approved NVQ Center for Land Drilling. We know the Land Drilling NVQ like the back of our hands.
Passionate and
thorough

.

Equipe have a team of dedicated, experienced and qualified NVQ Assessors and Internal Verifiers/IQAs and trainers to carry out on-the-job assessments and training - all to the highest possible standard.

To us, the NVQ is not simply a box-ticking exercise.

We will guide both the employer and candidate through the requirements of their NVQ to ensure that candidates assessment experience is as seemless and enjoyable as possible, with the sole outcome being the candidates understanding of their job role and responsibilities, aiming to make them an even better and safer operator.

If you require NVQ urgently, please contact us as soon as possible. Provided that all paperwork can be compeelted and required evidence can be collected and competence proven in a timely manner, we can complete a full Land Drilling Level 2 NVQ in just 10 weeks.
Specialist
training
The NVQs assume that the candidate is already an experienced worker and so the emphasis on completion of the qualification is on obtaining evidence against the assessment criteria rather than training.
The only mandatory training required is for Lead Drillers to undertake a cable avoidance course in line with HSG47, such as our own IOSH Avoiding Danger from Underground Services. If you complete your NVQ with us, we'll give you a 10% discount on the fee for this training course.
We also offer Wire Rope Inspection training free of charge for all candidates that undertake NVQ assessments with us.
However, should additional training be deemed necessary, Equipe can offer unrivalled experience in the provision of appropriate training.
Additional training is only provided where skills gaps are identified and discussed and agreed between the employer, candidate and Equipe.
Register for your NVQ today